Solar Eclipse – 14 Dec 2020
A solar eclipse that will be seen today evening before sunset from the south western part of Africa. This eclipse is total in South America and will end just off the coast of Namibia. Hence it will be a Partial Solar Eclipse in the western parts of Namibia, South Africa and Angola, and will be visible for an hour before sunset.

Please do not look at the Sun directly or through any optics. For safe and simple ways of looking at the eclipse, please see the links below
Our posters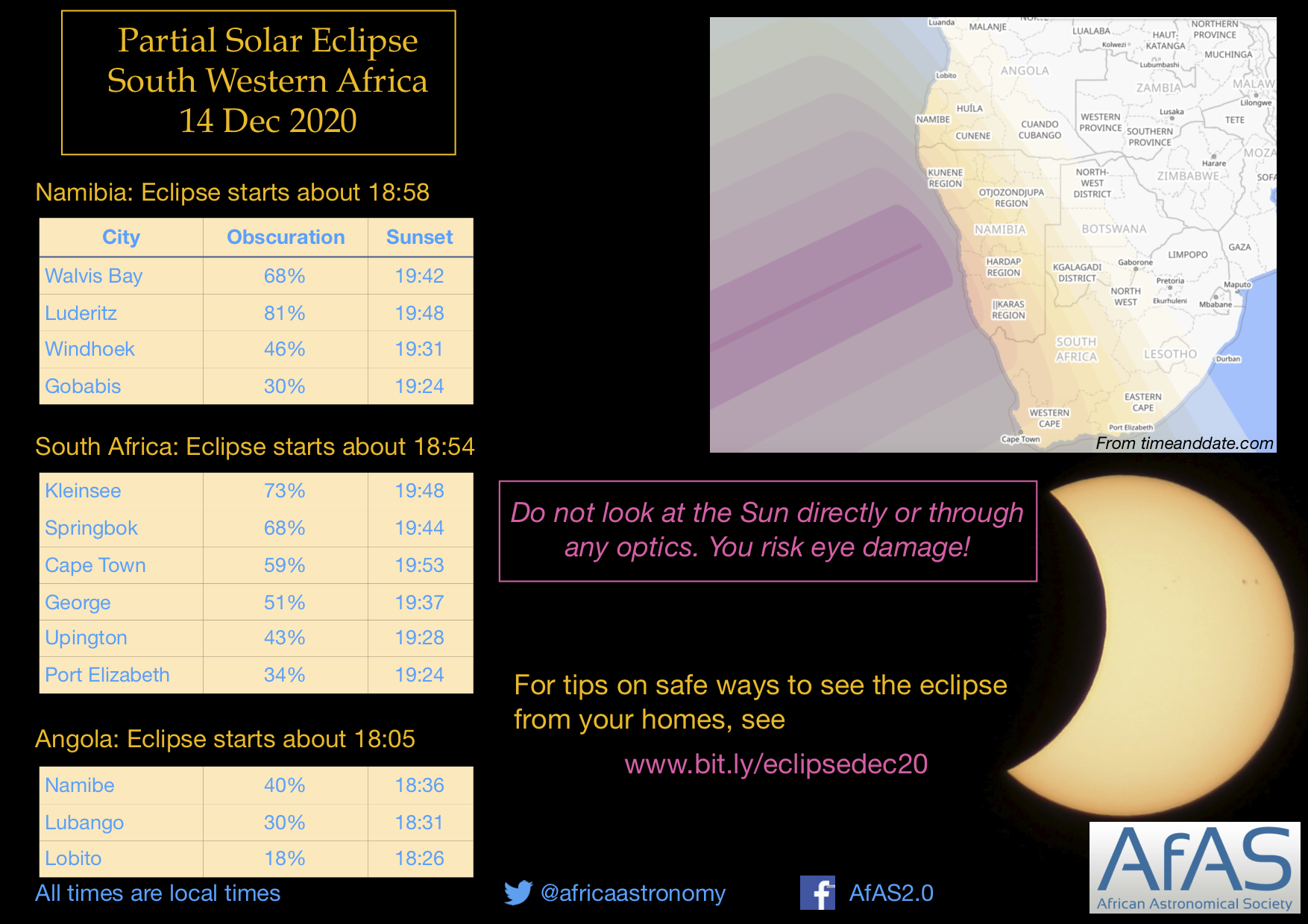 In Portuguese (translated by Marco Romero, for Angola)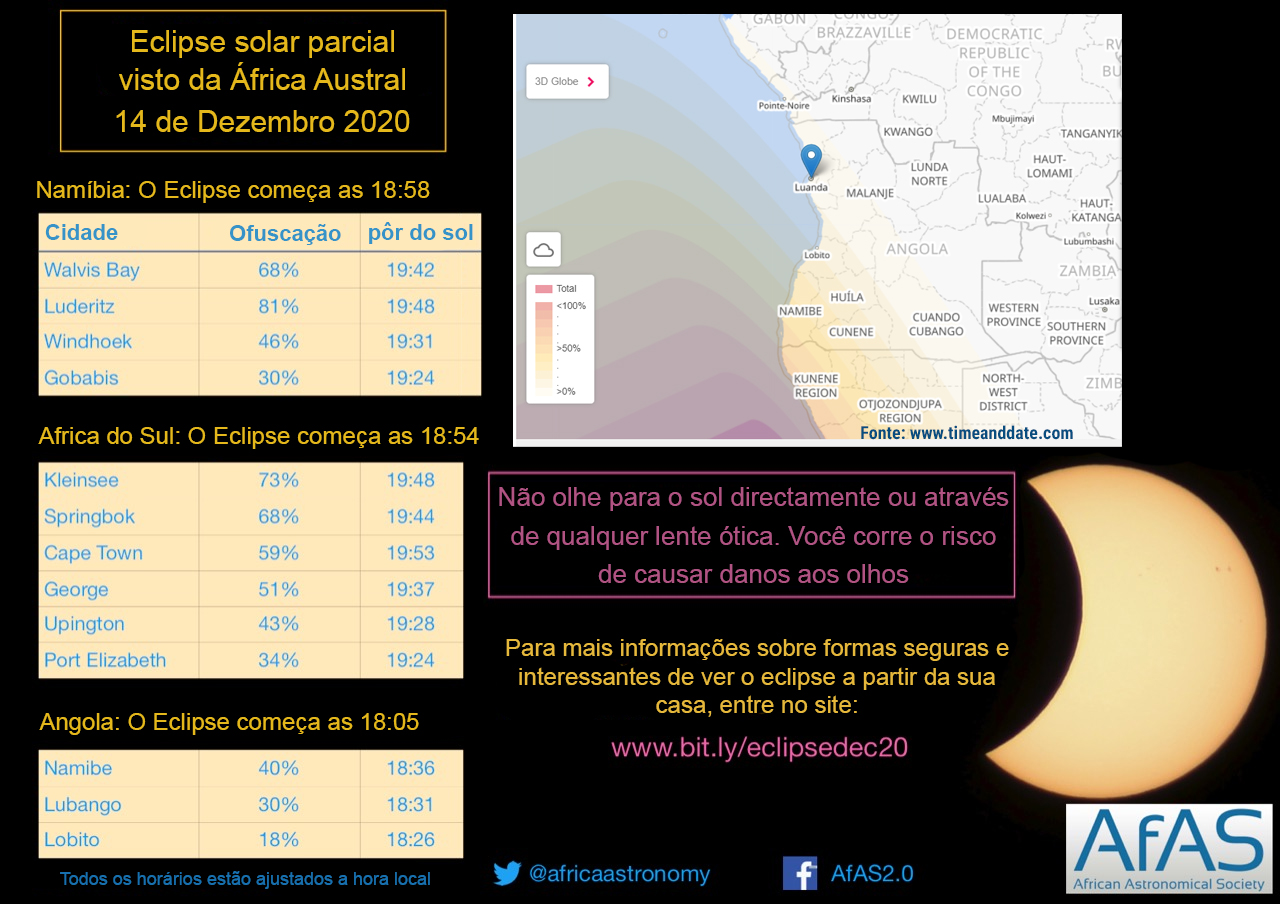 How to see the eclipse safely
Please see here, here and here for tips and tricks on how to see the eclipse safely using objects near you.
DO NOT SEE THE SUN DIRECTLY OR THROUGH ANY OPTICS. YOU MAY DAMAGE YOUR EYES!
Live streaming of the total solar eclipse
Many organisations are live streaming the total solar eclipse from South America. Some of these are:
Interactive maps
Interactive maps where you can figure out the timings for your own location, are at timeanddate and NASA's page (Note, former is in local time and latter is in UTC).