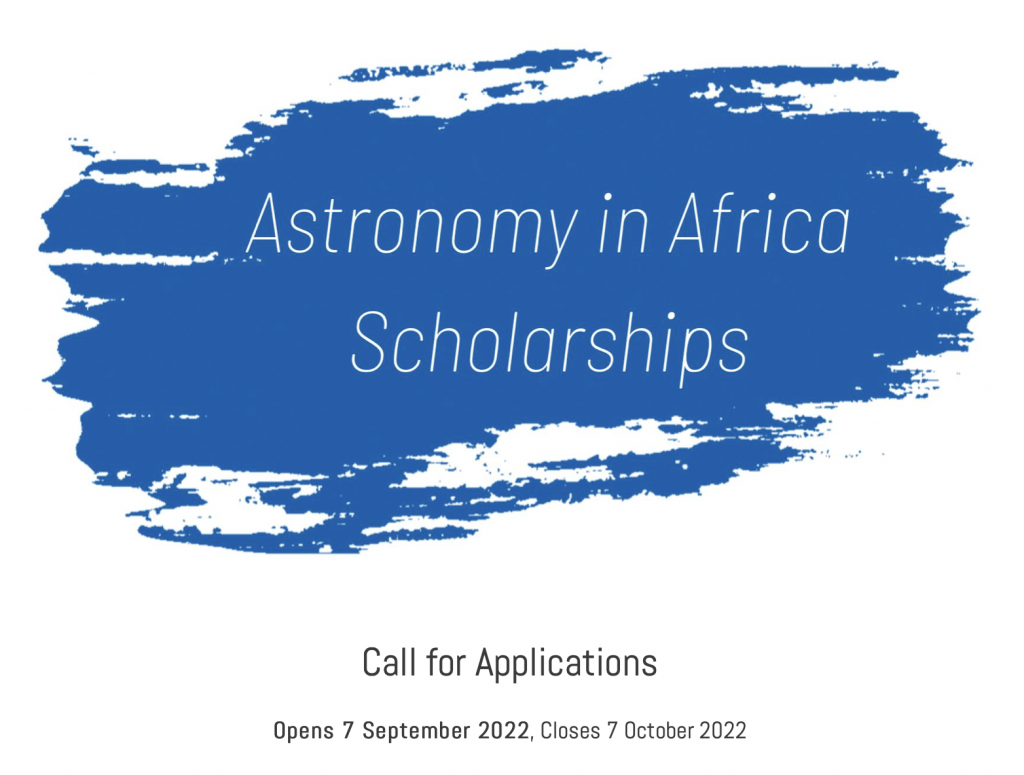 The National Organising Committee of the IAU General Assembly 2024 will be funding two Masters degree scholarships in astronomy for students to undertake their research at a South African university starting early in 2023.
The Call for Applications for the "Astronomy in Africa" scholarships is now open and can be found on the following webpage:
Please note that students from any African country are eligible to apply for these scholarships.
The deadline for scholarship applications is 7 October 2022.
Feel free to contact Brad Frank (bfrank@sarao.ac.za) and Bonita de Swardt (bonita@sarao.ac.za) if you have any further questions.